Here are a couple of test scouts, and I think I'm satisfied with the way they came out. I originally planned to give them black pants/sleeves, but decided I liked the contrast of the gray against the black boots and pouches.
My inspiration for the scheme came mostly from this art: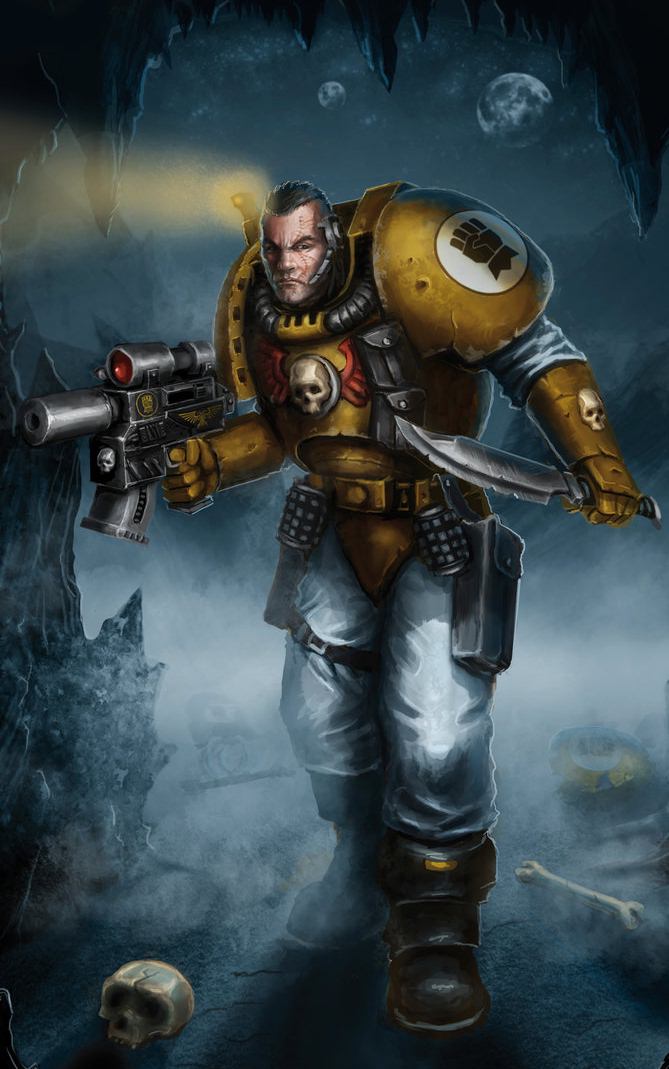 I left things pretty simple on these guys, didn't get into the details much beyond the markings. I think I'll finish the squad in this manner, and then put a little more into the sergeant.
Couple more scouts in the pipe, and then I'm thinking about some conversion work for the sarge, so stay tuned! Let me know what you think about the tests, and what I can do to make future scouts better.
Also, don't forget about the
Mephiston Giveaway
, which you can sign up for through tomorrow. I'll announce the winner July 1st!